Rex Burkhead Jersey, Tee, Hoodie S-3X 4X 5X 6X XLT-5XLT
Rex Burkhead is a hard nosed running back for the New England Patriots.  Burkhead has worked his way into Bill Belichick's offense and is one of Tom Brady's favorite targets.  When Rex has the ball, he hits the line hard and takes defenders with him.  Burkhead is also an excellent blocker and pass receiver out of the backfield…  Gear up with a Rex Burkhead jersey and show the world that you are a big fan of this fan favorite in Foxborough, Massachusetts.
Rex Burkhead Jersey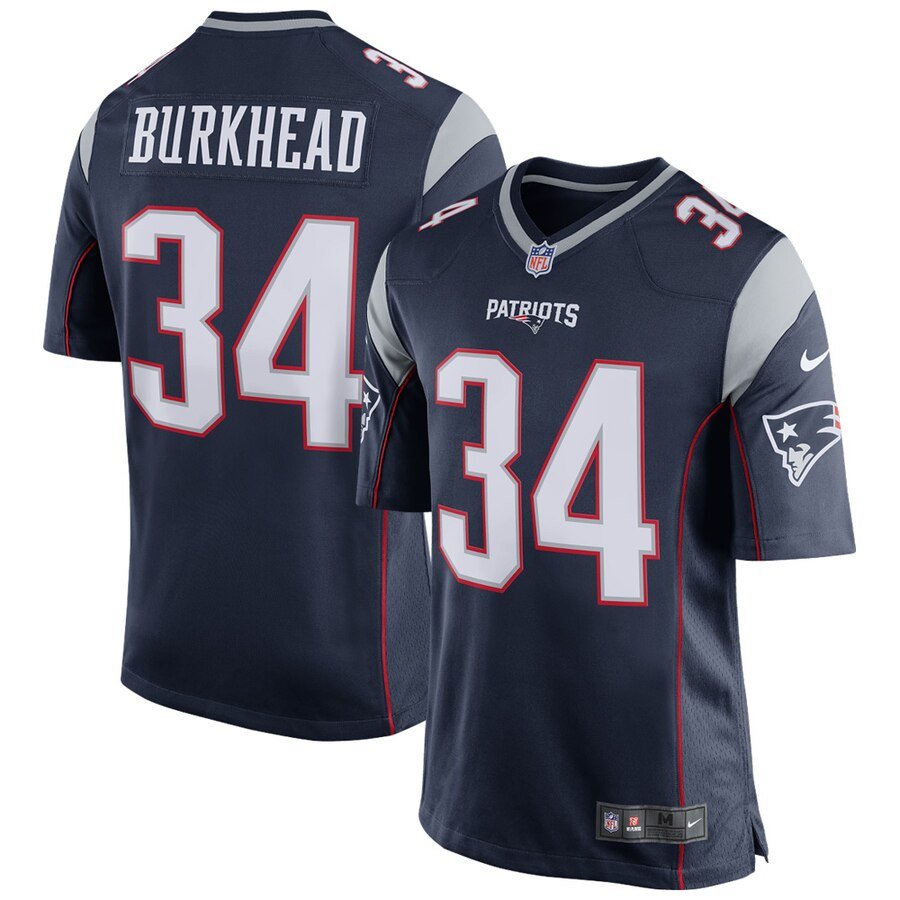 The Rex Burkhead jersey shown above is made by Nike…  In addition to Nike uniforms, be sure to check out all of the Pro Line NFL jerseys available for the Patriots..  You can choose between star players like Tom Brady, Julian Edelman, Stephon Gilmore, and many more.
Nike jerseys are available in S, M, L, XL, 2X (XXL), 3X (3XL).  The Pro Line jerseys are available in S, M, L, XL, 2X (XXL), 3X (3XL), 4X (4XL), 5X (5XL), 6X (6XL).  XLT (XT), 2XLT (2XT), 3XLT (3XT), 4XLT (4XT), and 5XLT (5XT).
Shop All New England Patriots Jerseys and Apparel
(Regular, Big, Tall, and Plus Size Options)
You may also enjoy :
Custom New England Patriots Tee Shirts & Hoodies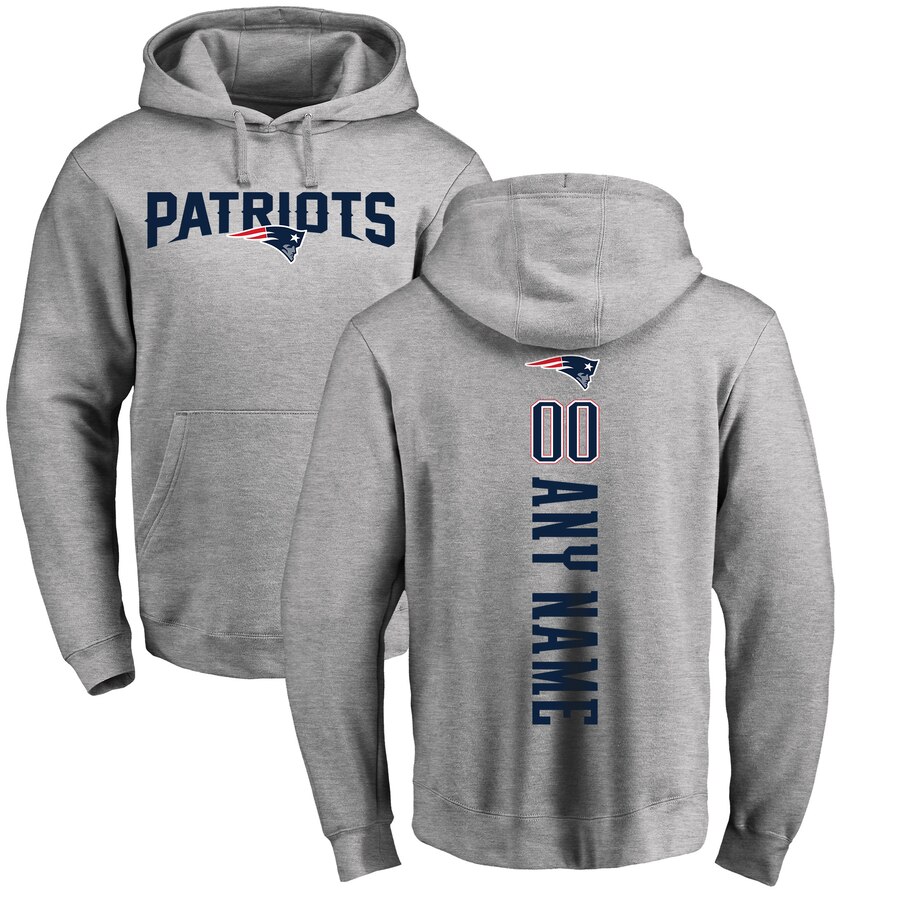 Looking for something a bit different?  Maybe a "jersey style" tee shirt or hoodie?  You can add Rex Burkhead to this jersey, or any other New England Patriots player!  Dress for warmth with a hoodie, or cool casual comfort with a custom tee.. Dress in style, and show your team colors (and Rex Burkhead fandom)..
Hoodie Details :
Material: 75% Cotton/25% Polyester
Front pouch pocket
Screen print graphics
Hood with drawstring
Rib-knit cuffs and waist
Midweight hoodie suitable for moderate temperatures
Pullover
Customized items are final sale and cannot be cancelled, changed, returned or refunded after order has been placed
Officially licensed
Patriots custom gear available in S, M, L, XL, 2X, 3X, 4X, 5X, 6X, XLT, 2XLT, 3XLT, 4XLT, 5XLT.
Brand: NFL Pro Line by Fanatics Branded
Additional Retailers Who Carry Rex Burkhead Jerseys
FTC Disclosure :
We are affiliated with the retailer that we have recommended to you for Rex Burkhead jerseys.  This simply means that we receive a small commission (at no cost to the customer).  This has no affect on the price of the jersey or any item ordered on their site.  Thanks for the support, and Go Patriots!
Sports Fanatics :
This company is well known, well trusted, and offers their customers a great selection of New England Patriots fan gear.  Jerseys, tee shirts, hoodies, jackets, and more.  Furthermore they offer regular, big, tall, and plus sizes for men and women.  So if you are in need of S-2X, 3XL (3X), 4XL (4X), 5XL (5X), 6XL (6X), XT (XLT), 2XT (2XLT), 3XT (3XLT), 4XT (4XLT), or 5XT (5XLT), this company can help you out.
All jerseys are made by either Nike or Pro Line.. (The big, tall, and plus size uniforms are made by Pro Line).
Shop All New England Patriots Apparel at Sports Fanatics.
Be sure to Like "Rivalry Sports" on Facebook.  We share great deals from trusted retailers to help save you cash!  Discounts, clearance sales, coupon promo codes, and more.