Barry Sanders Jersey 2X 3X 4X 5X 6X XLT 2XLT 3XLT 4XLT 5XLT Lions
People still marvel about what Barry Sanders did on the field for the Detroit Lions.  Perhaps the most dynamic running back that the NFL has ever seen.  He could cut on a dime, reverse directions, spin left, spin right, and juke until he would find the hole turn a loss into a huge gain.  You always had to hold your breath with Barry had the ball in his hands.  Listed below is the Vintage Mitchell & Ness Barry Sanders Jersey that is available in big & tall sizes 2X (XXL), 3X (3XL), 4X (4XL), 5X (5XL), 6X (6XL).  XLT (XT), 2XLT (2XT), 3XLT (3XT), 4XLT (4XT), and 5XLT (5XT).
Please note, we include sponsored links within this post to help support the maintenance and development of our site.  Thank you for your support, and we hope that we have helped you find what you were searching for.
Barry Sanders Jersey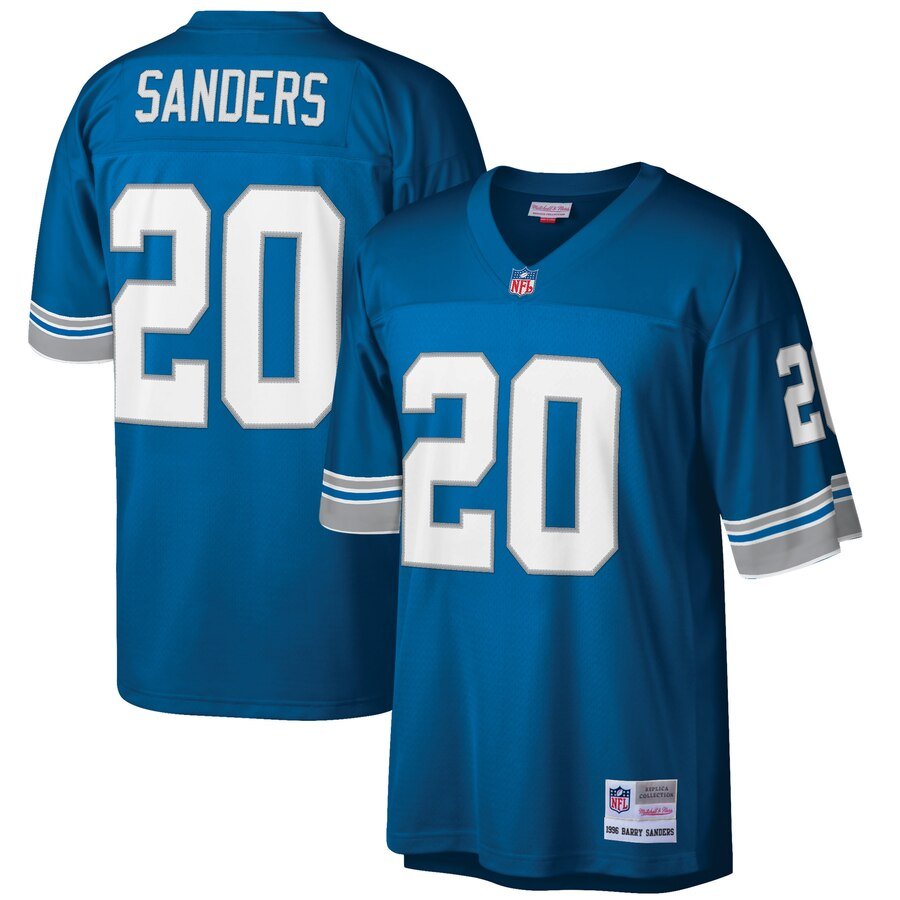 Shop All Barry Sanders Jerseys & Apparel by Size
Do you know someone who would love a Barry Sanders Jersey?  Once a player captures your heart and becomes your sports hero, this never changes over time.  This is why throwback NFL jerseys never go out of style, and will always remain very popular with all of their fans.  While the players on the field may change over time, the memories of Hall of Fame Legends of years past always shine.
Barry Sanders Tee Shirts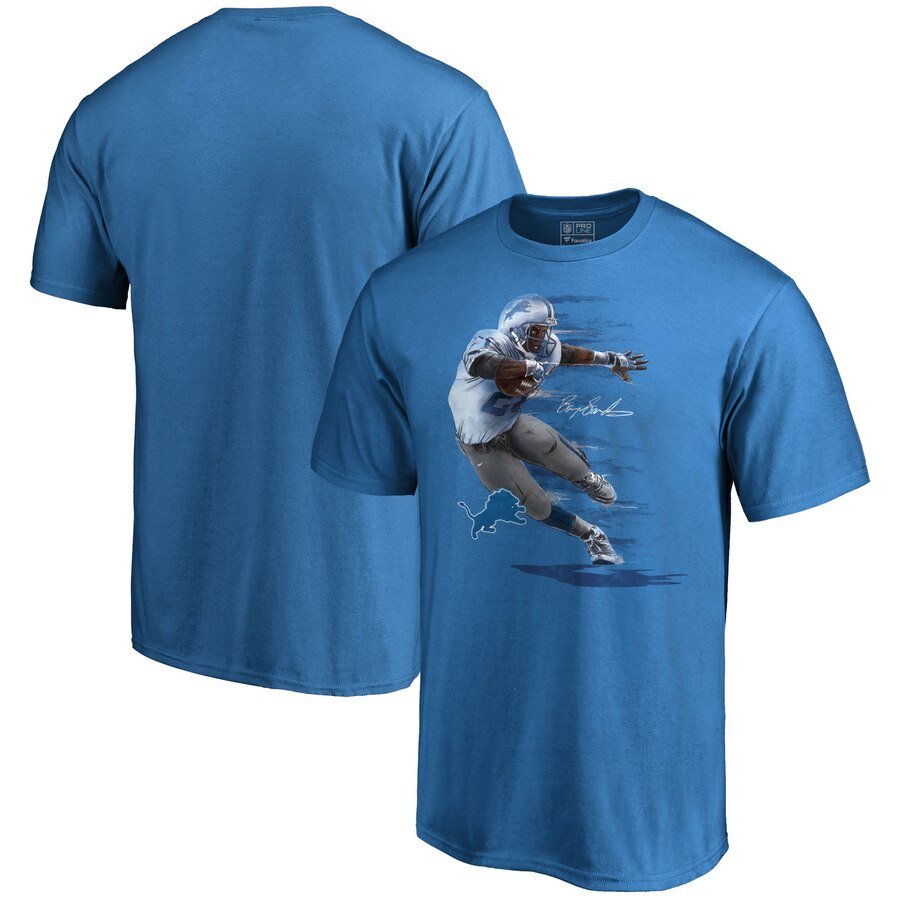 Perhaps your not wanting a jersey, or you would like a cool Barry Sanders tee to accompany your jersey. Something cool and casual that you can wear any time of the year. There are many Barry Sanders t-shirts to choose from. So, stock up your wardrobe because the season is always around the corner. When the Lions roar, you have to be sure you have your Lions gear to back up your team.
Additional Retailers Who Carry Regular, Big, Tall, and Plus Size Barry Sanders Jersey
FTC Disclosure :

There are many retailers who carry Barry Sanders jerseys, but only a select few who carry the Mitchell & Ness big and tall throwback Barry Sanders Jersey. We are affiliated with dozens of online retailers and have selected those who may be a good choice for you.  If a customer should make a purchase through one of our referral links, we make a small commission (at no expense to the customer).  Thanks for helping to support our small business, and GO LIONS!
Fanatics :
We love to recommend Sports Fanatics for several reasons.  First of all, they have a 1 year return policy!  You can literally order a jersey in July while it's on sale for a cheap price and save it for a Christmas present, and you STILL would have plenty of time to make a return if the jersey doesn't fit or if you would like to make an exchange.
Men's sizes available – S, M, L, XL, 2X, 3X (3XL), 4X (4XL), 5X (5XL), 6X (6XL).   XT (XLT), 2XT (2XLT), 3XT (3XLT), 4XT (4XLT), 5XL (5XLT).
Women's sizes available – S, M, Plus M, L, Plus L, XL, 1X, Classic Fit XXL, Plus Fit 2X, Classic Fit 3XL, Plus Fit 3X, Classic Fit 4XL, and Plus Fit 4X Jerseys.
Shop (All Sizes) Barry Sanders Lions Gear at Fanatics.
Shop Big & Tall Detroit Lions Apparel & Barry Sanders Jerseys at Fanatics.