Stitched NFL Jerseys, Embroidered Elite, Limited, Quality Difference
Getting an NFL jersey can be a confusing experience.  You have the the Nike Elite Stitched NFL Jerseys, legend and game uniforms, replicas, authentics, etc… They all have different prices, so how do you know which one has the best value for money, or which ones are the highest quality?  Or perhaps you want to wear the jerseys that are just like what the pro players are wearing on the field!
Nike Elite, Limited or Game Jerseys…. What's the Difference?
Nike jerseys have replaced the Reebok "replica" and "authentic" jerseys with the Limited, Game, and the embroidered / stitched NFL Elite jerseys.  The "Elite" Jerseys are what the players wear on the field.  Yes, they are the most expensive, but your getting the best quality and they are just like what the pros wear.  So, if your wanting and authentic uniform, then you will want to opt for the Nite elite Jerseys.
Stitched Nike Elite Jerseys
The Nike Limited Jersey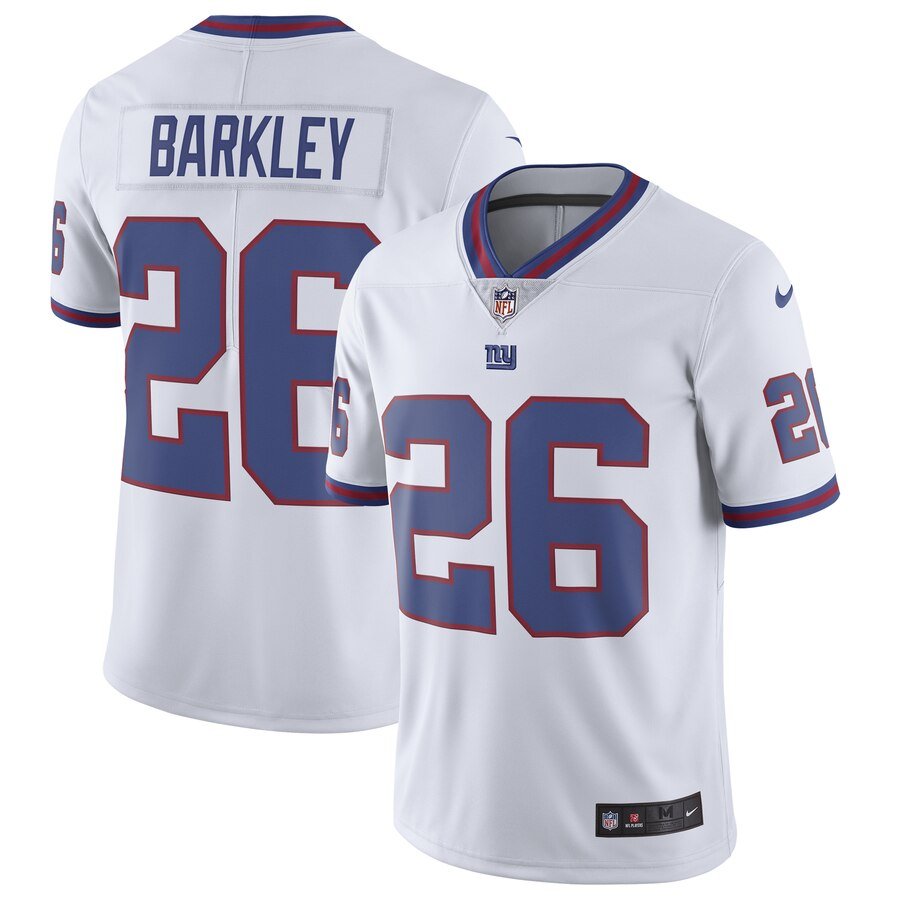 The Limited Jersey is the next level in terms of quality and pricing.  Here are the jersey details to give you a better idea.
Regular fit.
Designed to have a relaxed fit through the chest, shoulders, and waist.
Made of 100% recycled polyster.
Dri-Fit technology – Made to draw moisture away from your body to keep you dry and comfortable, even on those hot days.
Nike Dry Fabrics draws moisture away from your skin for quick evaporation.
Men's sizes – S, M, L, XL, 2X, 3X
Official NFL Shield on the collar.
Stitched tackle twill embroidered name & numbers
NFL shield at collar
Satin twill woven jock tag
Stitched tackle twill name, numbers
Tailored designed for movement
Machine wash, tumble dry low
Tagless Collar
Officially licensed
Brand: Nike
Sizes : S, M, L, XL, 2X, 3X (3XL)
Nike Legend Jerseys
Shop ALL Nike NFL Legend Jerseys
The Nike Legend Jerseys are the cheapest option that you can choose.  This does not mean they are "cheap" in quality.  They are simply the most inexpensive uniforms that are put out by Nike.
The legend jerseys have sublimated graphics..  Your first question may be, what is sublimated graphics?  Here is the definition :
Sublimation is the process of transferring dye to a fabric using heat. The image is printed on special paper placed on the garment and heat is applied, allowing the ink to become part of the fabric.  Sublimated aren't as good as the embroidered stitched nameplate and numbers, but they are better quality than the old screen printed graphics that they used to use on replica uniforms.
Nike Legend Jerseys are available in S, M, L, XL, 2X, 3X (3XL).
Nike Custom Game Jerseys
Shop ALL Nike Custom Game Jerseys 
(All Teams Available)
The custom game jerseys by Nike are available for all NFL teams..  They are jerseys that are fit true to size, so it's recommended to order a size larger if you will be wearing the uniform over layers of clothing during the cold months.
Features :
Sizes : S, M, L, XL, 2X, 3X (3XL).
Satin twill woven jock tag.
Made of 100 percent recycled polyester.
Screen printed name and number.
10 character name limit (no profanity accepted).
You can't choose retired players.
Player's name must match their official number.
The Big & Tall Pro Line Jerseys
Ok, the one drawback with the Nike jerseys is if you are in need of sizes 4X (4XL), 5X (5XL), 6X (6XL), XLT (XT), 2XLT (2XT), 3XLT (3XT), 4XLT (4XT), and 5XLT (5XT).  If you are need of big and tall NFL uniforms then you will want to choose the NFL Pro Line Jerseys.  They are also a great quality uniform, and are also available for most players in the league!
Shop All NFL Big & Tall Jerseys by Pro Line
Pro Line Jerseys available in : XXL (2X), 3XL (3X), 4XL (4X), 5XL (5X), 6XL (6XL).  XT (XLT), 2XT (2XLT), 3XT (3XLT), 4XT (4XLT), 5XT (5XLT).
Shop ALL NFL Jerseys by Size
Size availability for each uniform :
Nike Elite : S-3X
Nike Limited – S – 3X
Nike Custom – S – 3X
Pro Line – S-2X, big and tall 3XL, 4XL (4X), 5XL (5X), XLT, 2XLT, 3XLT, 4XLT, 5XLT.
Conclusion : So, there you have it.. If you are wanting the highest quality of jersey, then you should choose the Nike Elite.  They have stitched names and numbers embroidered on the jersey and are just like what the professionals wear on the field.  If you are wanting the most affordable uniform then you will want the legend jersey.  If your wanting a customized jersey for that hard to find player, then you will want a custom game jersey.. Finally, if your wanting a big and tall, or plus size NFL jersey then you will want to choose the Pro Line uniforms!
Hope this has helped you find what you are looking for.
Additional Retailers Who Carry Nike Elite, Limit, Custom, and Big & Tall NFL Jerseys
FTC Disclosure :

We are affiliated with dozens of online retailers.  This means that they pay us a small commission if we refer them a customer.  So, if you decide to place an order we will receive a small commission (at no cost to you).  Thanks for helping to support our site!
Fanatics :
This company carries the full line of Nike Jerseys including the stitched & embroidered Elite jerseys.  Also the game, legend, limited, and Pro Line big and tall jerseys.
Men's sizes available – S, M, L, XL, 2X (XXL), 3X (3XL), 4X (4XL), 5X (5XL), 6X (6XL). XLT (XT), 2XLT (2XT), 3XLT (3XT), 4XLT (4XT), and 5XLT (5XT).
Women's sizes available – S, M, Plus M, L, Plus L, XL, Classic Fit XXL, Plus Fit 2X, Classic Fit 3XL, Plus Fit 3X, Classic Fit 4XL, and Plus Fit 4X.
International shipping options – Yes.
Shipping fee – $4.99 flat rate fee, but usually the shipping fee is waived when the order exceeds $40.
Shop Men's NFL Jerseys at Fanatics.
Also check out the Women's NFL Jerseys & Apparel department at NFL Fan Shops.
You may also enjoy :
Consider Liking "Rivalry Sports on Facebook."  Besides, great sports content we share special deals and discounts from well trusted online retailers, brands, etc… that we are partnered with.