Spring Training Jerseys, Tee S-3X 3XL 4X 4XL 5X 6X XLT 2XLT 3XLT
When pitchers and catchers report to Spring Training, the dreams of a World Series are immediately reborn.  Regardless of how your team finished the previous system you can't help but think, MAYBE this is the year!  All new Spring Training Jerseys are here and they have a fresh look.. If you want a unique jersey, then we strongly recommend a Spring Training Jersey that has a fashionable design that will make you stand out in the crowd.  In addition to baseball Jerseys, Spring Training Tee Shirts are also available for each team in S-2X, 3X (3XL), 4X (4XL), 5X (5XL), 6X (6XL).  XLT (XT), 2XLT (2XT), 3XLT (3XT), 4XLT (4XT), and 5XLT (5XT).  Gear up for the season and be ready to cheer when the umpires say "Play Ball" on opening day!
Spring Training Jerseys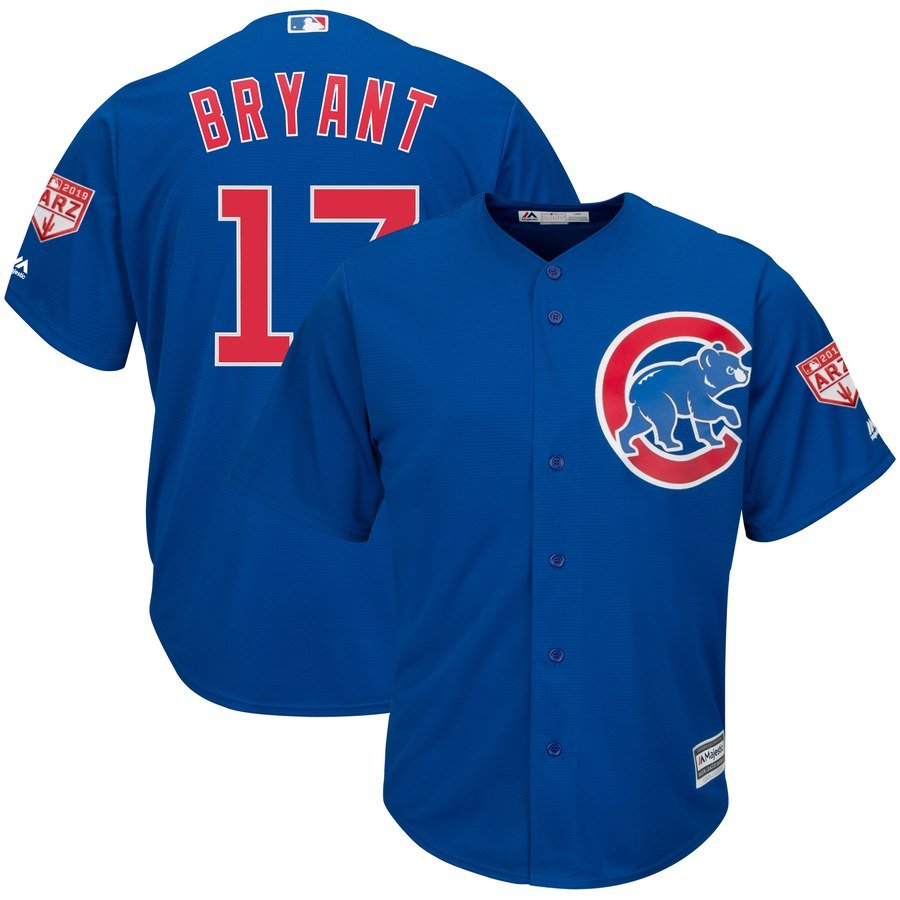 The Kris Bryant Chicago Cubs Spring Training Jersey shown above is just one example of the players and teams that are available.  In addition to Spring Training Jerseys, tee shirts are also available.  This includes Spring Training T-Shirts in big & tall sizes.
Browse Spring Training Jerseys & Tee Shirts by Size
You may also enjoy :
2023 Spring Training Jerseys Available for :
Los Angeles Angels
Houston Astros
Oakland Athletics
Toronto Blue Jays
Atlanta Braves
Milwaukee Brewers
St. Louis Cardinals
Chicago Cubs
Arizona Diamondbacks
Los Angeles Dodgers
San Francisco Giants
Cleveland Indians
Seattle Mariners
Miami Marlins
New York Mets
Washington Nationals
Baltimore Orioles
San Diego Padres
Philadelphia Phillies
Pittsburgh Pirates
Texas Rangers
Tampa Bay Rays
Boston Red Sox
Cincinnati Reds
Colorado Rockies
Kansas City Royals
Detroit Tigers
Minnesota Twins
Chicago White Sox
New York Yankees
Spring Training Tee Shirts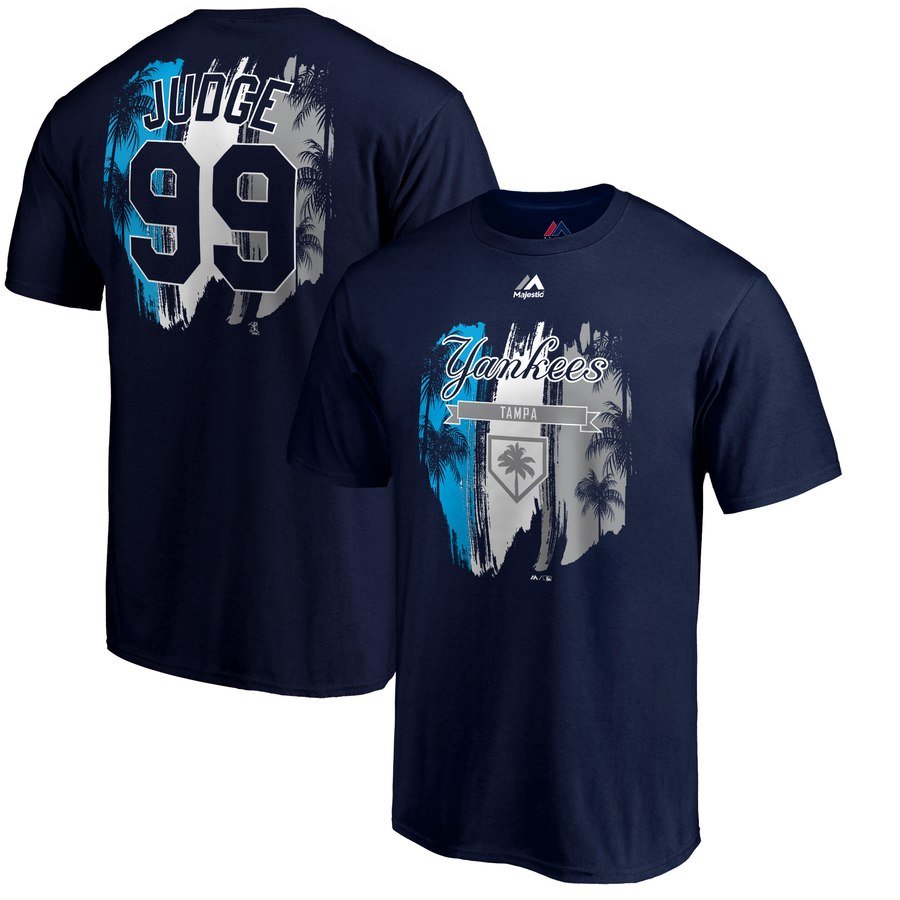 (Browse All Spring Training T-Shirts Available)
The Aaron Judge Spring Training tee shirts shown above is available for many MLB stars, and for all teams in Major League Baseball.
Sizes available – S, M, L, XL, 2X (XXL), 3X (3XL), 4X (4XL), 5X (5XL), 6X (6XL).  XLT (XT), 2XLT (2XT), 3XLT (3XT), 4XLT (4XT), and 5XLT (5XT).
Spring Training Tee Shirts available for :
Arizona Diamondbacks
Atlanta Braves
Baltimore Orioles
Boston Red Sox
Chicago Cubs
Chicago White Sox
Cincinnati Reds
Cleveland Indians
Colorado Rockies
Detroit Tigers
Florida Marlins
Houston Astros
Kansas City Royals
Los Angeles Angels of Anaheim
Los Angeles Dodgers
Miami Marlins
Milwaukee Brewers
Minnesota Twins
New York Mets
New York Yankees
Oakland Athletics
Philadelphia Phillies
Pittsburgh Pirates
San Diego Padres
San Francisco Giants
Seattle Mariners
St. Louis Cardinals
Tampa Bay Rays
Texas Rangers
Toronto Blue Jays
Washington Nationals
Spring Training Jerseys & Tee Shirts also available at :
Fans Edge :
Return policy – 1 Year
International shipping – Yes.
Men's sizes – S, M, L, XL, XXL (2X), 3XL (3X), 4XL (4X), 5XL (5X), 6XL (6X).  XLT (XT), 2XLT (2XT), 3XLT (3XT), 4XLT (4XT), and 5XLT (5XT).
Spring Training tee shirts available for the following players :
George Springer
Aaron Judge
Mookie Betts
Kris Bryant
Christian Yelich
Clayton Kershaw
Anthony Rizzo
Yadier Molina
Javier Baez
Mike Trout
Many more…..
Shop Spring Training MLB Tee Shirts & Jerseys at Fans Edge.