Trey Mancini Jersey, Cubs Tee S-3X 4X 5X 6X XLT-5XLT
The Chicago Cubs are transitioning their rebuild back into winning mode, and they have acquired one of the best team leaders, and inspirational players in baseball.  The Clubhouse have added a leader who has overcome cancer, is a pillar in the community, playoffs experience, and a World Series ring.  Celebrate the life and career of a new Cubs fan favorite with an official Chicago Cubs Trey Mancini Jersey by Nike.
Please note, we include affiliate links within this post to support the maintenance and development of this site.  This is at absolutely no expense to our customers.
Trey Mancini Jersey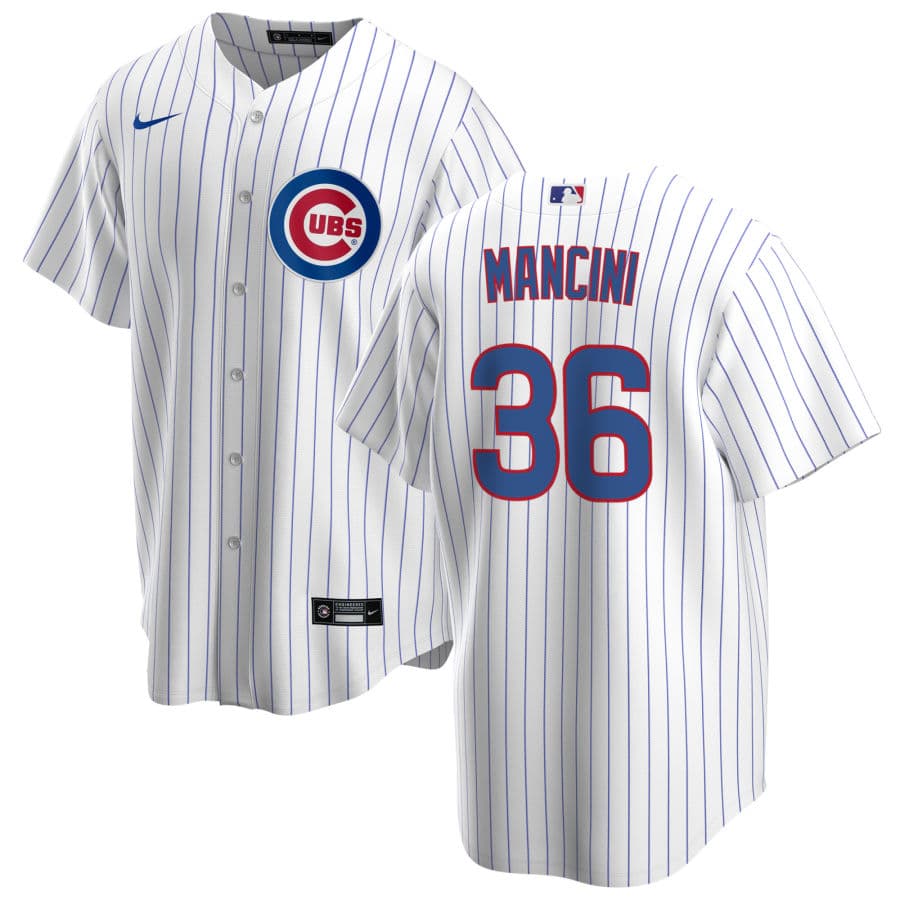 Trey Mancini will play a key role in the Cubs road back to the top of the division.  Mancini will get at bats at 1st base, DH, and both corner outfield positions.  His versatility will play a key role in the Cubs plays for the upcoming seasons.  If Mancini can deliver some of the magic that made him a cult hero in Baltimore, Cub fans will adore their Mancini playing at Wrigley.
The Nike Trey Mancini Jersey shown above is available in the Cubs home white pinstripe, their alternate blue, and road gray replicas.  Additionally, be sure to check out the customize Cubs tee shirts and hoodies that are available that will allow you to add Mancini's #36 and name across on to the apparel.
Shop All Chicago Cubs Jerseys and Apparel by Size
You may also enjoy :
Women's Trey Mancini Jersey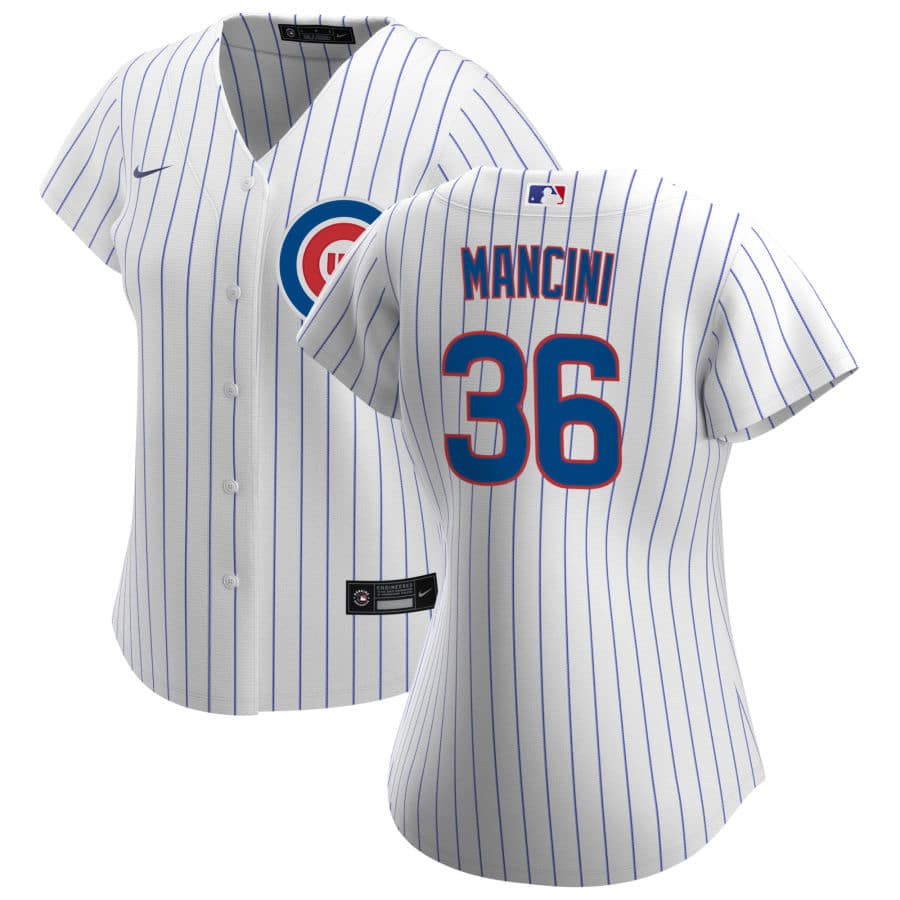 Here is the women's Chicago Cubs Trey Mancini.  White pinstripe, and blue customized women's Cub jerseys allow you to add any name from the Cubs active roster!
Shop All Women's Chicago Cubs Jerseys and Apparel by Size
Additional Retailers Who Carry Chicago Cubs Trey Mancini Jerseys
MLB Shop :
This company has one of the largest selections of Cubs apparel for men and women.  Big, tall, and plus sizes are also available in sizes that can be difficult to find elsewhere.  The do carry custom Cub jerseys, tee shirts and hoodies which allow you to add Trey Mancini, or any other of your favorite Cubs player to the apparel.
Return policy – 365 day hassle free returns.
International shipping – Yes.
Men's sizes available – S, M, L, XL, XXL (2X), 3XL (3X), 4XL (4X), 5XL (5X), 6XL (6X).  XT (XLT), 2XT (2XLT), 3XT (3XLT), 4XT (4XLT), and 5XT (5XLT).
Women's sizes available – S, M, L, XL, Classic XXL, Plus 2X, Classic 3XL, Plus 3X, and Plus 4X.
Shop All Cubs Jerseys and Apparel available at MLB Shop.